Guiding Principles
Throughout her life, Dorothy Bogen Farrington gave generously to organizations that she believed made significant contributions to the well being of both her local community and the world.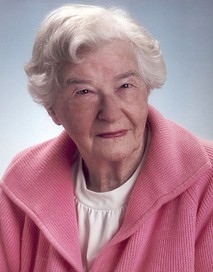 An early environmentalist, she supported the work of organizations that preserve the earth and its creatures. Additionally, she felt that the arts elevate the human spirit through music, dance, song, and visual media, and so she funded many local cultural entities. As the granddaughter of early settlers, the daughter of a rancher, and the owner of an historic home, another of her goals was to support historic preservation and preserve for future generations her family home and all of the documents, artifacts, and family heirlooms that it contains, as a living legacy of Santa Clara Valley history.
In 1974, Mrs. Farrington established the Farrington Historical Trust (which was incorporated in 1996 as the Farrington Historical Foundation) to continue her philanthropic work after she was gone. She set down the following priorities to guide the Foundation's use of the funds she left in its trust:
Priority One - To maintain the historic Kirk-Farrington home in the best practical and aesthetic way possible.
Priority Two - To restore and maintain the Kirk-Farrington gardens in such a manner that the entire property will be an outstanding showplace and a benefit to the community.
Priority Three - To make contributions of cash to cultural activities in Santa Clara County and to contribute financially to environmental groups or associations.
Our Mission
The board of the Farrington Historical Foundation is always mindful of Mrs. Farrington's priorities for managing her legacy.
The mission of the Foundation is to restore and conserve the Kirk-Farrington house and grounds as an example of Santa Clara Valley's historic past, and as the home of the Junior League of San Jose. The Foundation also provides community grants to support local non-profit entities that work to improve the quality of life in Santa Clara County.
The Foundation endeavors to preserve the legacy of the past, contribute positively to our local community, and promote appreciation of our heritage.