President's Message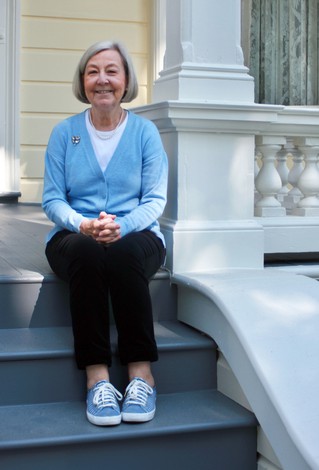 Welcome to the Farrington Historical Foundation and the Kirk-Farrington House.
The Kirk-Farrington estate is an historic landmark located in San Jose, California. The Farrington Historical Foundation Board of Directors is dedicated to maintaining this beautiful home and gardens as a living example of San Jose's orchard legacy.
Dorothy Bogen Farrington, our benefactor, expressed a desire that the Foundation she created would support worthy causes within Santa Clara County. The Board of Directors is proud to offer two grant opportunities each year. These grants have provided Santa Clara County non-profits with more than $4.2 million in funds since the Foundation was incorporated in 1996. The Kirk-Farrington House also serves as headquarters for the Junior League of San Jose.
We invite you to look through our website and learn more about the Kirk-Farrington history and the work of the Foundation.
Most sincerely,
Joselle Kryder
President
Farrington Historical Foundation