"The Engine That Saved San Jose" Educational Exhibit
San Jose Fire Museum
Everyone has heard of California's infamous 1906 earthquake, a 7.9 magnitude trembler that devastated San Francisco and resulted in fires that nearly annihilated that city. But San Francisco wasn't the only scene of destruction. The quake jolted much of Northern California. The city of San Jose was also hard hit, first by the quake, then by the broken gas main fires that raced through downtown.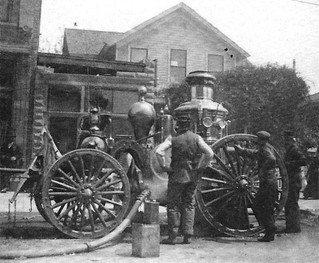 San Jose's city center might well have been destroyed by fire if not for the valiant efforts of San Jose's Franklin No. 3 fire brigade. The brave fire fighters were aided in their assault by a marvelous piece of fire fighting technology called the Amoskeag Steam Engine. Though their firehouse had burned to the ground, the men dragged the steam engine through the streets and fought the fires for three days until all blazes were extinguished.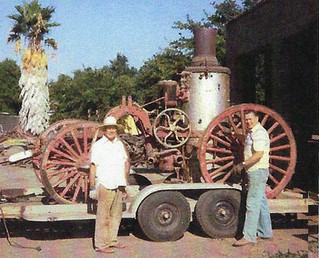 The story of "the engine that saved San Jose" is now being told at the San Jose Fire Museum. The centerpiece of the exhibition is a restored 1890 Amoskeag steamer, which was recovered in pieces in a scrapheap and brought back to life by dedicated volunteers. With the help of a Farrington grant, the museum compiled pictorial panels documenting the 1906 quake and fire, as well as historic videos showing the engine at work and in use by a fire crew. This little unsung fire engine and the brave men who operated it saved our city. Farrington is proud to be a partner in helping to bring this piece of local history to life.