Safe at Home Projects for Low-income Homeowners
Rebuilding Together
In 2021, Rebuilding Together Silicon Valley celebrated 30 years of service to Santa Clara County. Their core mission is the belief that everyone deserves to live in a safe and healthy home. Through a wide network of volunteers, corporate sponsors, and sub-contractors, Rebuilding Together Silicon Valley provides critical home repairs to over 600 clients per year. This 30th anniversary year celebrates 4,500 projects completed, 50,000 home safety repairs, and more than 40,000 hours of volunteer work.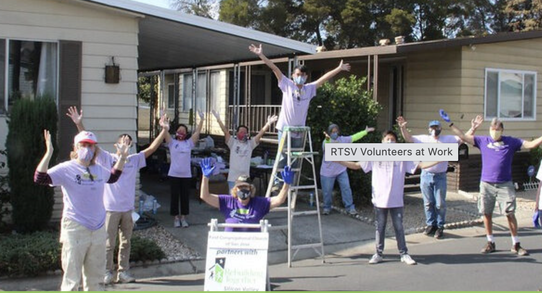 Farrington is proud to have partnered with Rebuilding Together Silicon Valley throughout most of this journey. Since 1999, we have helped fund nine Rebuilding Days -- "get it done in a day," all-volunteer home renovation and improvement projects. Additionally, we have provided funding for numerous Safe at Home projects to install safety and accessibility items such as carbon monoxide detectors, handrails, grab bars, smoke alarms, and new water heaters in the homes of low-income seniors.
We applaud the tireless work of Rebuilding Together's volunteer army to improve living conditions and make homes safer for our low-income, vulnerable neighbors.