G.R.I.T Women's Therapeutic Riding Program
One Step Closer
One Step Closer Therapeutic Riding (OSC) is an award-winning equestrian organization based in Morgan Hill, CA that uses the human-horse relationship to help participants achieve their full life potential – physically, mentally, and spiritually – regardless of physical disabilities or emotional barriers.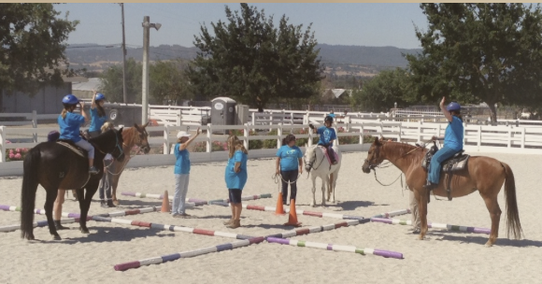 Founded in 2006, OSC opened with horse-based programs to serve children and adults with mental and physical challenges such as autism, brain injury, Down Syndrome, muscular dystrophy, and spinal cord injuries, to name a few. Horses are sensitive and intuitive creatures. The courses are based on a core philosophy that the relationship between humans and horses can be very profound. Participants are taught how to read a horse, to understand the horse's needs, emotions, and responses. Through developing a strong relationship with the horse, participants can become effective leaders, respected and appreciated by the horse. Follow on work helps participants learn how to apply these lessons to human relationships.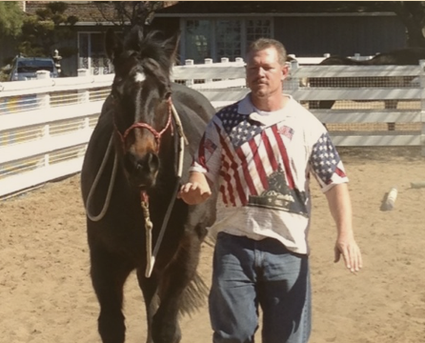 The success of these adaptive riding programs led OSC to develop more programs for other communities. One such program focuses on helping U.S. veterans suffering from physical war-related injuries, emotional disabilities such as post-traumatic stress, or both. The men's program brings together small groups of vets who gain strength and self-confidence working with the horses in a group environment where they feel safe and understood. OSC noticed that family members of fallen or critically-injured soldiers could also be severely traumatized by war, and so developed a spin off Gold Star family program to help them recover from the loss or serious injury of their loved ones in combat.
Today, OSC serves over 2,000 people a year through their unique equine-assisted therapy programs. Whether working with the specially-trained OSC horses on the ground or in the saddle, participants report that the bond they share with the animals restores their confidence, self-esteem, independence, and trust.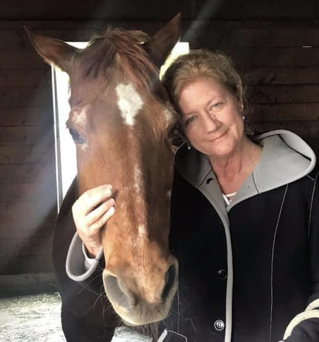 In 2021, a Farrington grant helped fund a new female-only program called G.R.I.T. to help survivors of deep personal trauma learn to live in the world again. This would be open to women from all walks of life including military, Gold Star wives and mothers, law enforcement, first responders, trauma victims, and survivors of life-altering medical conditions. Working in small groups and with the horses, G.R.I.T would help the women regain self-esteem, build back confidence, recover hope, and define safe boundaries so they can move their lives forward.
G.R.I.T. launched in July 2022 with a six-week pilot program of four women. When concluded, the course will be evaluated and refined based on results. OSC hopes that G.R.I.T will soon expand to serve up to six groups per year and eventually will become as successful as their on-going Military Veterans and Fallen Soldiers programs, which now serve 250 veterans and family members annually.