Children's Garden at Taylor Street Farm
Garden to Table San Jose
Grow local! Eat healthy! Take good care of our planet! Those are the goals of San Jose's Taylor Street Farm, a lush garden located on a one-acre plot in San Jose's Japantown neighborhood. Volunteers, garden enthusiasts, school groups, and families from the community are welcome to work in the garden, participate in its workshops, and enjoy the organic bounty from the garden.
Taylor Street Farm is comprised of 2,500 square feet of raised garden beds, greenhouses, a chicken coop, beehives, worm bins and compost piles. Run nearly entirely by volunteers, the farm provides an educational environment for families and kids. Through working in the garden and hands-on workshops, participants learn the A to Z of gardening and land stewardship, including: seed harvesting and seedlings, pollination, soil building and maintenance, composting, organic pest control, sustainable agriculture, chicken care, apiary management, harvesting, and good nutrition. The farm's weekly harvest box distribution provides free fruits and vegetables to those in need.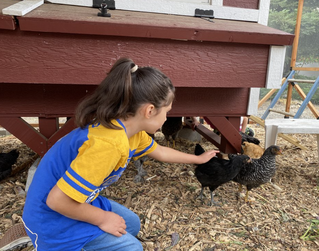 Farrington recently provided funding to build a children's garden at Taylor Street Farm. The kids now have their own area where they learn how to plant, nourish, harvest, and enjoy their own home-grown vegetables.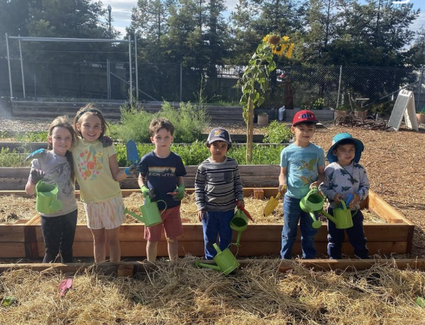 Hands-on workshops teach them where their food comes and their harvest provides the chance to taste fresh vegetables. Many kids return home and eagerly plant their own gardens. Parents report that their children suddenly love eating vegetables. Most important, through the Children's garden and its programs, kids gain an appreciation of how important it is to care for mother earth, who feeds us all – a stewardship that hopefully will last a lifetime.